Acne Treatment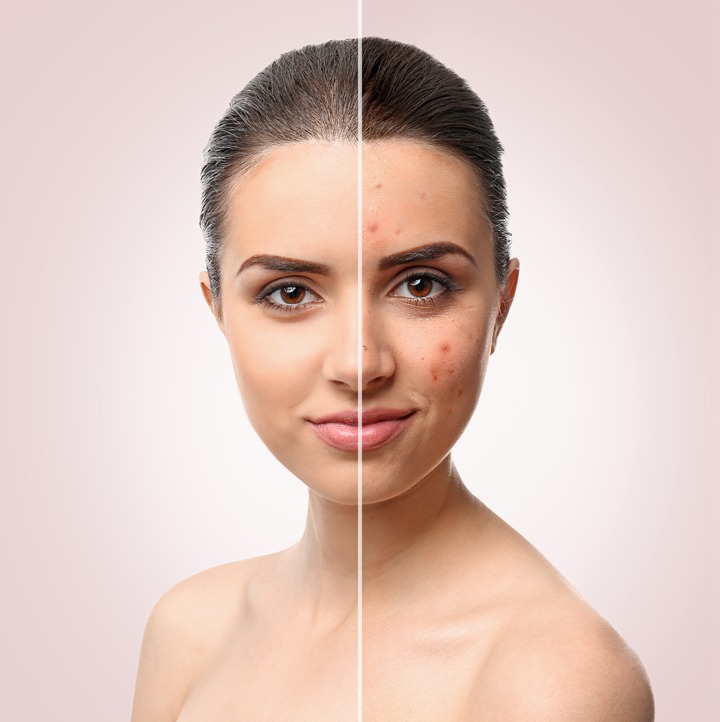 Everyone experiences acne at some point or the other in their lives. Typically, acne affects teenager and young adults more. Most people are lucky to have their acne issues disappear. Unfortunately, some people are stuck with this condition for years.
Reger Vein and Skin Specialists, led by Dr. Gregg Reger, provides acne treatments for skin care and various other medical spa services to patients in The Woodlands, Spring, Houston, TX, and surrounding locations.
Understanding IPL Photofacial
IPLL Photofacial treatment is focused on helping patients treat their acne problems. This is a light-based treatment that targets acne causes under the skin without affecting the top layers of the epidermis.
Energy is absorbed by pigment cells turning it into heat when light pulses touch the skin. This heat can destroy freckles, spots, bacteria, and hair follicles that may cause the acne.
In just a few sessions, IPL treatment can clear the most severe cases of acne scarring and facial acne. IPL therapy is an easy and safe option for acne removal.
IPL Photofacial treatment makes use of three wavelengths or filters when dealing with acne – 420 nm or blue light, 560 nm of yellow light, and 590 nm of red light.
Acne Treatment with VI Peel
VI Peel is different from other traditional chemical peels. It creates a desirable anti-aging effect and eliminates most types of acne conditions. There are five rejuvenating acids present in this medium depth peel. It includes TCA, Retin-A, Salicylic Acid, Phenol, and Vitamin C.
The acids work in combination to create effective results. Creases and depressions in the skin get filled with new collagen fibers to create a smooth skin appearance. It also helps in treating acne.
Every VI Peel treatment is personalized for matching the specific skin tone and type of individual patients. It is also customized to match personal cosmetic goals for acne removal.
Microdermabrasion
Microdermabrasion is a type of exfoliant that removes the topmost layers of dead skin cells that dull the complexion by clogging pores. Microdermabrasion procedure makes use of a device that superficially sands the skin to create a healthy glow. Microdermabrasion doesn't involve any discomfort. You should be able to resume your daily tasks immediately after the treatment.
Microdermabrasion addresses the outermost skin cells and needs to be regularly repeated for maintaining positive results. The procedure is an effective treatment for people suffering from mild acne breakouts. It helps in minimizing the appearance of shallow scarring because of acne breakouts as well.
Mild Laser Therapy for Acne
All types of acne can be addressed safely with mild laser acne treatments. This includes:
Pustules and papules (basic pimples)
Whiteheads and blackheads caused by clogged pores
Cysts and nodules (characteristic of more severe breakouts)
Laser acne treatments are helpful in attacking the condition at the source level. Laser energy will reduce sebum production. This means pores that are less likely to become clogged because of substance. It will also destroy any acne-causing bacteria.
Reger Vein and Skin Specialists receives patients from The Woodlands, Spring, Houston, TX, and nearby areas for acne treatments for skin care and various other medical spa services.
For More Information contact Reger Vein and Skin Specialists in The Woodlands, TX
For more information on procedures and treatments offered by Board Certified Phlebologist Dr. Gregg Reger at Reger Vein and Skin Specialists please call 832-585-0090 or click here to contact our team. Helping patients in Houston, The Woodlands, Springs, Katy and other surrounding areas of Texas.