Dermal Filler Differences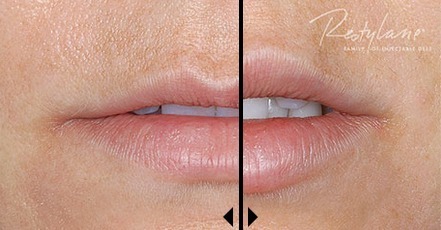 Belotero is one of the newer dermal fillers to accomplish facial rejuvenation in a non-surgical manner. Extensive tests and patient feedback reveal that Belotero can successfully rival long-standing soft tissue fillers such as Restylane in terms of safety and effectiveness.
FDA Approval
Belotero medical spa procedure for cosmetic improvement of moderate to severe facial lines and wrinkles has recently attained FDA-approval. Researchers say that Belotero can perform similarly to Restylane.
Both these medical spa fillers contain hyaluronic acid (HA) and have the ability to add fullness to the lips and face as well as mitigate the appearance of folds and wrinkles.
Reger Vein and Skin Specialists, led by Dr. Gregg Reger, provides dermal fillers for facial volumizing to patients in Spring, TX, The Woodlands, and surrounding communities.
Characteristics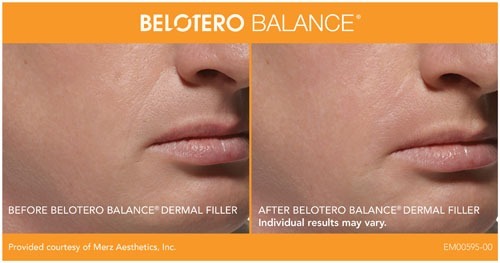 Both Restylane and Belotero are HA-based dermal fillers, but they have unique attributes including the level of cross-linking, gel hardness, cohesiveness, and HA concentrations. Belotero is a monophasic double cross-linked HA gel that has a lower viscosity in comparison to Restylane.
Belotero contains a gel that has variable densities of cross-linking in a single cohesive structure. These variable cross-linking zones allow Belotero to assimilate properly into all areas of the dermis and subcutaneous layer. For this reason, Belotero outcomes are smoother and more natural looking in comparison to Restylane.
The higher elasticity and cohesiveness of Belotero enable the gel to be injected uniformly and spread evenly across the treated areas and into the surrounding facial tissue.
A skilled medical spa treatment provider will assist the patient in making the most suitable choice between Belotero and Restylane, depending on their unique needs.
Newer Generation Hyaluronic Acid
Compared to Restylane, Belotero is based on a newer generation HA. The gel in Belotero is molecularly adjusted in a way that allows it to be used for treating very superficial lines and wrinkles. Boletero treatment mitigates the concern of developing lumps, bumps, and the Tyndall effect.
Tyndall effect is a bluish discoloration that can develop because of the optical properties of the soft tissue filler. HA-based fillers, such as Restylane, can produce the Tyndall effect when injected very superficially into the dermis.
Belotero does not create this undesirable side-effect due to the uniform tissue integration pattern of this filler.
Usage
Restylane is widely considered to be a dermal filler gel that is more suitable for moderate facial lines and wrinkles. On the other hand, Belotero is more effective in filling fine lines.
Researchers believe that Belotero fills an existing void in the area of fine line treatment. Restylane gel is injected into the deeper skin layer to produce a plumping effect from inside out.
Careful Massage
The Belotero provider will treat the fine lines using a serial puncture technique. They will inject very superficially in the dermis. After the gel has been delivered to the treated sites, the provider will gently massage the region to ensure a uniform spread and better integration of the product.
Dr. Gregg Reger receives patients from Spring, TX, The Woodlands, and nearby areas for facial filler injectable treatment.
For More Information contact Reger Vein and Skin Specialists in The Woodlands, TX
For more information on procedures and treatments offered by Board Certified Phlebologist Dr. Gregg Reger at Reger Vein and Skin Specialists please call 832-585-0090 or click here to contact our team. Helping patients in Houston, The Woodlands, Springs, Katy and other surrounding areas of Texas.