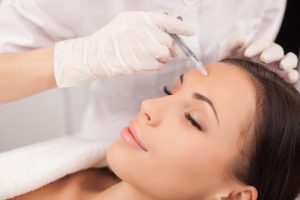 When considering Botox treatments, it is important to remember that this is a medical procedure. It's not something you should be getting from a discount store or at a bargain-priced medical spa. Cheap injectables come with a lot of potential risks that you should be aware of before making your decision. In this blog post, we'll be discussing the dangers of opting for a low-cost Botox injection and why it's important to always prioritize quality over cost when it comes to medical procedures. Reger Vein and Skin Specialist led by Dr. Gregg Reger provides Botox to his patients in The Woodlands, Spring and Houston TX
The Importance of Botox Quality and Safety
When it comes to botox injections, quality and safety should be your top priorities. Choosing a qualified and experienced injector who uses high-quality, FDA-approved products can greatly reduce your risk of complications and ensure optimal results. Cheap botox offers may seem like a good deal, but they often use inferior products and may be administered by untrained or unlicensed individuals. Don't take shortcuts when it comes to your health and appearance – always choose quality and safety when considering botox injections.
How to Spot Cheap Botox Offers
When looking for a Botox service, the price tag shouldn't be the only thing you're considering. One of the ways to spot cheap Botox offers is to do some research on the clinic or the practitioner providing the treatment. Are they licensed, certified, and experienced in administering Botox injections? Another tell-tale sign is when the price is significantly lower than the industry average. It could mean that the clinic or the practitioner is using low-quality products or cutting corners in some way, which could put your health at risk. Remember that when it comes to Botox, you get what you pay for.
Health Complications and Consequences of Low-Quality Botox Injections
When it comes to cheap Botox injections, the risks go beyond simply not getting the desired results. Low-quality injectables can lead to serious health complications and consequences. In some cases, individuals may experience infections, allergic reactions, or even paralysis if the Botox is contaminated or administered incorrectly. Additionally, the effects of cheap Botox may not last as long or be as effective, requiring more frequent treatments and potentially increasing the risk of long-term complications. It's important to prioritize safety and choose a reputable provider for Botox injections to minimize these risks.
The Cost of Fixing Botched Botox Jobs
Unfortunately, if you choose to go with cheap botox and end up with a botched job, the cost of fixing it can be astronomical. Correcting the damage caused by improperly injected botox can involve multiple treatments and surgeries, including corrective injections and even reconstructive procedures. Additionally, there are emotional costs to consider, as dealing with the aftermath of a bad botox job can be incredibly stressful and damaging to one's self-esteem. In the end, it's clear that cutting corners with botox is not worth the potential financial and emotional costs.
The Bottom Line: It's Worth Investing in High-Quality Botox Services
Ultimately, when it comes to botox injections, you get what you pay for. Cutting corners with cheap, low-quality injections can result in serious health complications, as well as botched cosmetic results that will require additional costs to fix. It's crucial to invest in high-quality botox services with experienced, licensed practitioners who use safe, reputable products. Don't risk your health and appearance for a bargain. Instead, prioritize safety and effectiveness by choosing reliable botox services. The investment is well worth it.
For More Information contact Reger Vein and Skin Specialists in The Woodlands, TX
For more information on procedures and treatments offered by Board Certified Phlebologist Dr. Gregg Reger at Reger Vein and Skin Specialists please call 832-585-0090 or click here to contact our team. Helping patients in Houston, The Woodlands, Springs, Katy and other surrounding areas of Texas.