BOTOX cost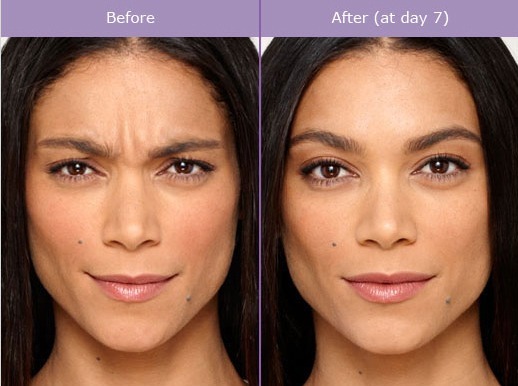 According to data from the American Surgery of Plastic Surgeons (ASPS), Botox is the top cosmetic procedure in the US today. Botox initially received approval from the FDA for the cosmetic reduction of frown lines in 2002.
After that, in 2013, Botox was cleared by the FDA for the cosmetic reduction of crow's feet which radiate outwards from the outer eye corners. The treatment provider will explain various aspects of Botox to the patient during the pre-treatment consultation, including its estimated costs.
The primary concern of a dedicated provider will be to enable the patient to make a well-informed choice. Reger Vein and Skin Specialists, led by Dr. Gregg Reger, provides Botox medical spa treatment to patients in Spring, TX, The Woodlands, and surrounding locations.
Cost Comparison
In comparison to cosmetic surgery and various types of nonsurgical anti-aging treatments for the face, Botox may be more cost-effective. Botox is an in-office treatment with no requirement for anesthesia or sedation. The patient can return to their normal routine or workplace immediately after the Botox injectable treatment.
Botox injections may be more affordable than anti-aging procedures involving the use of lasers, ultrasound, RF, or even deep chemical peels. Other anti-aging procedure may involve numerous sessions. However, the patient can undergo the entire Botox treatment in a single session.
Botox does not involve elements such as anesthesia use, multiple sessions, and post-operative costs which make it more cost-effective in comparison to other facial skin rejuvenation procedures.
Cost Variation
Depending on the extent of the treatment that a patient needs, Botox costs may vary slightly. Some patients require only minimal treatment for frown lines between the brows or to reduce the appearance of crow's feet around the eyes.
But some patient may require Botox for non-label uses such as minimizing the appearance of lines around the nose and mouth and the treatment of wrinkles in other areas of the face. The charges may be based on the number of treatment areas involved or the volume of Botox units required for a particular patient.
Caution on Pricing
Botox parties and off-site Botox treatments is an alarming trend that has emerged in recent times. Patients are attracted to such options due to the low prices on offer. However, patients should understand that Botox is a powerful treatment.
To avoid the risks associated with botulinum toxin, the FDA advises patients to receive injections only from a trained provider. Patients should understand and assess the credentials and background of the injection provider prior to undergoing Botox treatment.
Insurance
Patients will likely not receive insurance coverage for Botox treatment. Regardless, they should reach out to their insurance provider before seeking Botox injections. Botox manufacturer, Allergan, Inc., offers free information on Botox insurance to patients over the phone.
If the patient seeks Botox in addition to other procedures, they may consider taking a loan through a professional medical care financing firm. Reger Vein and Skin Specialists receives patients from Spring, TX, The Woodlands, and nearby areas for Botox injectable medical spa treatment.
For More Information contact Reger Vein and Skin Specialists in The Woodlands, TX
For more information on procedures and treatments offered by Board Certified Phlebologist Dr. Gregg Reger at Reger Vein and Skin Specialists please call 832-585-0090 or click here to contact our team. Helping patients in Houston, The Woodlands, Springs, Katy and other surrounding areas of Texas.