Radiesse Dermal Filler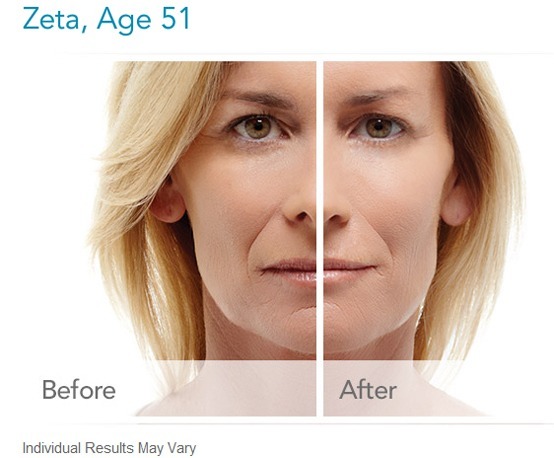 Radiesse is an FDA approved injectable that is one of the most popular facial skin procedures in the United States. Dermal filler treatments are unfortunately not covered by regular health insurance providers. This is why patients should consider the cost as the deciding factor.
Radiesse procedure will be explained in detail by a responsible injection provider along with all estimated costs during the initial consultation. This is done to educate patients and help them make an informed decision. Patients should not hesitate to ask questions about insurance, financing, and cost among other factors.
Reger Vein and Skin Specialists, led by Dr. Gregg Reger, provides Radiesse dermal filler for smoothing moderate to severe facial wrinkles and folds as well as various other medical spa services to patients in The Woodlands, Spring, Houston, TX, and surrounding communities.
Cost Comparison and Analysis
There is a wide range of advanced skin care and anti-aging techniques, including ultrasound and radiofrequency-based treatments. These are used to address a broad range of aesthetic issues. Radiesse dermal filler injectable is among the more cost-effective treatments.
In fact, Radiesse is more cost-effective as compared to other dermal fillers in terms of results longevity and syringe cost. This is one of the reasons why patients choose Radiesse over other dermal gel injectables. The injection can be administered as an in-office procedure. You don't need to worry about anesthesia or sedation with these injections.
Radiesse dermal filler doesn't require an anesthesiologist or a surgical venue either unlike other cosmetic treatment options. Most patients don't need more than a single session. Light and heat based surgical treatments require multiple office visits. Healing period after the injection is almost negligible where Radiesse facial filler is concerned. Working people don't need to take time off work.
Cost Factors
Radiesse treatment costs can be affected by several factors. This varies between two patients and practices getting the treatment at the same practice. Location of the practice is a major factor that may affect the overall cost of procedure. Urban centers and busy metropolitan cities have higher costs because of real estate expenses and overheads.
Quality and level of personalized care affects the estimated cost too. However, patients should not prioritize cost over the quality standards. Radiesse dermal filler should only be delivered by trained and skilled providers for attaining safe and desirable outcomes.
Extent of Treatment
Volume of Radiesse soft tissue filler is determined by the anti-aging needs of individual patients. Discounts are offered by certain practices when procedures are combined. The manufacturer in some cases may also offer rebates during promotional periods. This again means reduced costs.
Financing and Insurance Options
Radiesse dermal filler injection is an elective procedure. Most insurance providers don't cover the expenses. However, you can choose from competitive and low interest financing options.
Radiesse Injectables for Hands
Radiesse is a state-of-the-art dermal filler gel treatment that can instantly replenish lost volume in the hands for creating a natural and smooth look. You would need to pay an additional cost for rejuvenating your hands.
Reger Vein and Skin Specialists receives patients from The Woodlands, Spring, Houston, TX, and nearby areas for Radiesse dermal filler for smoothing moderate to severe facial wrinkles and folds and various other medical spa services.
For More Information contact Reger Vein and Skin Specialists in The Woodlands, TX
For more information on procedures and treatments offered by Board Certified Phlebologist Dr. Gregg Reger at Reger Vein and Skin Specialists please call 832-585-0090 or click here to contact our team. Helping patients in Houston, The Woodlands, Springs, Katy and other surrounding areas of Texas.