Restylane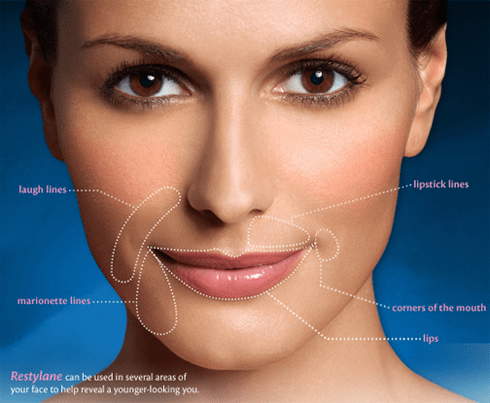 Restylane dermal filler currently ranks among the most popular cosmetic skin care non-surgical procedures. This injectable anti-aging filler has been approved by the FDA, and is in use worldwide for more than 10 years. Compared to many other cosmetic invasive and non-invasive procedures designed for facial rejuvenation, Restylane injections will usually prove to be more cost-effective.
At the time of initial consultation, the filler provider will educate the patient about all aspects of Restylane treatment, including its estimated costs. The provider's first concern will be to ensure that the patient understands the benefits and limitations of Restylane and is able to make a fair cost and benefit comparison with other medical spa treatment options.
The percipient and successful Dr. Gregg Reger of Reger Vein and Skin Specialists provides Restylane injections to patients in Spring, TX, The Woodlands, and surrounding locations.
Financial Factors
The price of Restylane cosmetic skin care procedure can differ between two practices due to a number of factors.
Practice Location
The average cost of living of a region is influenced by its real estate costs, median household income, local taxation and other factors. Practices located in main metropolitan areas or prime urban centers will usually have higher overhead expenses compared to a practice located in a small town in an interior region. This will impact the actual cost of services offered by the practice.
Quality Standards
The quality standards and best practices maintained by a practice are likely to affect the overall costs of different procedures to some extent. A practice equipped with cutting edge technology and offering a state of the art treatment environment with personalized care and services, and supported by experienced staff members may charge more than another practice offering relatively basic standards of care.
Extent of Treatment
Cosmetic requirements of each patient are unique. The costs of Restylane can vary according to the amount of surface area of the face to be treated. A treatment provider may charge according to the specific area to be treated, or on the basis of the number of syringes or volume units required for a particular patient.
Other Factors
Sometimes the manufacturer may offer a special rebate on Restylane for a limited time period, or the medical spa may be running a promotion on dermal fillers. Alternatively, some providers may offer a special package price if the patient chooses Restylane in combination with other treatments. Therefore, costs for each individual patient can vary depending on the situation.
Insurance and Financing
Restylane soft tissue filler treatment is typically used as an elective cosmetic procedure, which will not be covered by health insurance. However, the patient will have an option to get the treatment financed if they do not want to make the full payment upfront.
Patients should consider financing through professional medical care finance firms which offer competitive loans along with quick loan approvals, lower interest rates and easy monthly installments of up to 60 months. The committed and accomplished Dr. Reger receives patients from Spring, TX, The Woodlands, and other cities and communities in the powerful state of Texas for Restylane dermal filler injections.
For More Information contact Reger Vein and Skin Specialists in The Woodlands, TX
For more information on procedures and treatments offered by Board Certified Phlebologist Dr. Gregg Reger at Reger Vein and Skin Specialists please call 832-585-0090 or click here to contact our team. Helping patients in Houston, The Woodlands, Springs, Katy and other surrounding areas of Texas.