Sclerotherapy Vein Treatment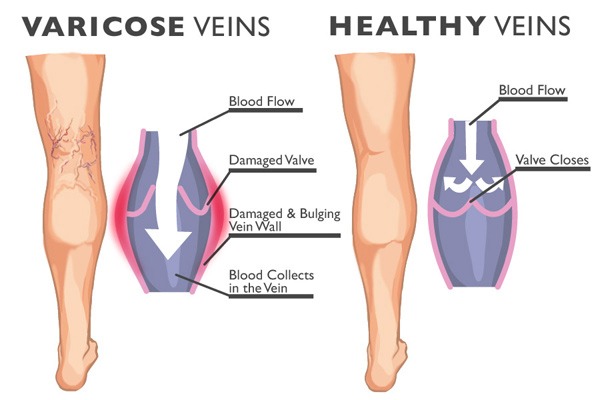 Sclerotherapy is an effective and safe way of getting rid of small varicose veins and spider veins. The treatment is a preferred option for many patients since it only involves injectables. Sclerotherapy is also an affordable procedure as compared to surgical and noninvasive vein removal procedures. During the initial consultation, you would be provided with an estimate about what the entire procedure will cost you.
During the initial consultation, your treatment provider will educate you on all factors of the procedure. This will be to help you make an informed decision. With that said, you should make sure that you don't have any concerns or doubts before the treatment.
Reger Vein and Skin Specialists, led by Dr. Gregg Reger, provides sclerotherapy vein treatment and various other medical spa services to patients in The Woodlands, Spring, Houston, TX, and surrounding locations.
Sclerotherapy Cost in Relation to Other Techniques
Sclerotherapy is a cost-effective procedure as compared to other surgical and nonsurgical procedures. This is a safe procedure and can be performed in-office. Generally, cosmetic surgeon's fee, surgical center charges, and other typical costs can be avoided in sclerotherapy.
You would be required to pay addition pre- and post-operative costs in surgical vein removal procedures. This may include prescription medications and medical tests among others. You can reduce or avoid all these costs in a sclerotherapy procedure.
Ultrasound, laser and other advanced nonsurgical methods for treating spider veins and spider vein involve additional expenses in terms of the equipment charges. Such treatments are also usually available only in metropolitan cities that may increase the cost further.
Factors Influencing the Overall Cost
There are several factors influencing the cost of sclerotherapy. Prices of the treatment can be affected by the geographical factor. This is usually true when the facility is located near major urban centers. The overall monetary amount of the treatment can be impacted by the expertise of the doctor and staff as well. You should not compromise the quality of treatment because of the price tag. This makes it important to choose the best plastic surgeon for your needs.
You are probably in safe hands if your treatment provider is experienced and well-qualified. Board certified plastic surgeons invest in the best medical practices and quality standards.
Number of Treatment Sessions
Cost of sclerotherapy procedure can differ between two patients getting the treatment at the same facility depending on the severity of the problem. For instance, few patients only require 1 – 2 sessions while others may need more than 2 sessions.
Your surgeon may need to retreat the targeted area for removal of stubborn veins. In case the situation demands, you may need to perform the technique in combination with other treatments.
Insurance Coverage
Sclerotherapy can be an elective procedure or a medical necessity. Insurance providers can provide full and partial coverage for sclerotherapy in case it is a medical necessity. Your surgeon may find the procedure medically necessary if it is painful or affecting your quality of life.
Reger Vein and Skin Specialists receives patients from The Woodlands, Spring, Houston, TX, and nearby areas for sclerotherapy vein treatment and various other medical spa services.
For More Information contact Reger Vein and Skin Specialists in The Woodlands, TX
For more information on procedures and treatments offered by Board Certified Phlebologist Dr. Gregg Reger at Reger Vein and Skin Specialists please call 832-585-0090 or click here to contact our team. Helping patients in Houston, The Woodlands, Springs, Katy and other surrounding areas of Texas.