Hyperpigmentation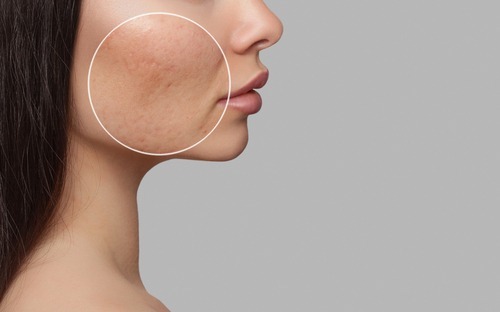 Hyperpigementation can be address with a number of non-surgical treatment options. At the time of pre-op consultation, the treatment provider will discuss various treatment alternatives with the patient and help them make the right choice
Reger Vein and Skin Specialists, led by the accomplished Dr. Gregg Reger, provides medical spa treatments for hyperpigmentation to patients in Spring, TX, The Woodlands, and surrounding communities and cities in the illustrious state of Texas.
Types of Treatments
Topical Medication
A dermatologist may recommend topical applications containing alpha hydroxyl acid for the treatment of hyperpigmentation. The FDA has approved only Hydroquinone for skin lightening. This is the most frequently prescribed topical treatment.
Kojic acid is a fungus derivative which works similar to hydroquinone. Azelaic acid was developed for the treatment of acne, but it is also useful on hyperpigmentation. Mandelic acid, which is an almond derivative, may also be used for treating various forms of hyperpigmentation.
Non-Ablative Remedies
For several people with serious hyperpigmentation, topical meds may not be able to offer an effective solution. The dermatologist may prescribe specific non-ablative treatments for severe hyperpigmentation.
They might recommend skin peels such as salicylic acid to lighten the darkened patches of skin. Intense Pulsed Light technology utilizes different light wavelengths to treat dark skin patches. Laser skin resurfacing is also a procedure that uses lasers to eliminate pigmentation due to melanin.
Microdermabrasion
This aesthetic treatment removes layers of the skin eliminating the layer which contains the pigmentation. This procedure can lead to internal bleeding in the skin and is a very intricate procedure. It is vital that a skilled technician administers this treatment.
Combined Treatments
Hyperpigmentation lightening can occur with one of the topical agents previously named. But a treatment combining topical gels and creams, sunscreens, and chemical peels may be required for noticeable improvement. According to studies, a combination of topical tretinoin treatment and salicylic acid peels is more effective than either treatment by itself.
As per another study, glycolic acid in combination with a modified Kligman formula of hydroquinone 2 percent, hydrocortisone 1 percent, and tretinoin 0.05 percent is especially beneficial in postinflammatory hyperpigmentation in the face for dark-skinned individuals.
Preventive Measures
If a person is genetically prone to developing hyperpigmentation, it is advisable to undertake preventive measures.
These measures include:
Using a sunscreen for protection against UV radiation which is the main reason for hyperpigmentation.
Avoid getting tanned by wearing long-sleeved clothing and sunglasses.
Refrain from bursting pimples, rashes as well as other skin eruptions.
Consume good amounts of vitamin C in the diet.
Avoid lotions, creams, and facial products that may cause a burning sensation.
Avoid applying excessive makeup, specifically on the treatment site(s). It can make the pigmentation less noticeable but maybe be damaging to the skin.
Consult a dermatologist to discuss the appearance of hyperpigmentation as well as share previous health history.
Avoid choosing treatments that may cause scarring.
Prevent acne by providing the skin with appropriate care.
You need to take necessary precautions while stepping out in the sun by covering up as much skin as possible. Additionally, you can use a high strength sunscreen available. The dignified Dr. Gregg Reger receives patients from Spring, TX, The Woodlands, and nearby areas across the landscape for hyperpigmentation medical spa treatments.
For More Information contact Reger Vein and Skin Specialists in The Woodlands, TX
For more information on procedures and treatments offered by Board Certified Phlebologist Dr. Gregg Reger at Reger Vein and Skin Specialists please call 832-585-0090 or click here to contact our team. Helping patients in Houston, The Woodlands, Springs, Katy and other surrounding areas of Texas.