Removing Moles and Skin Tags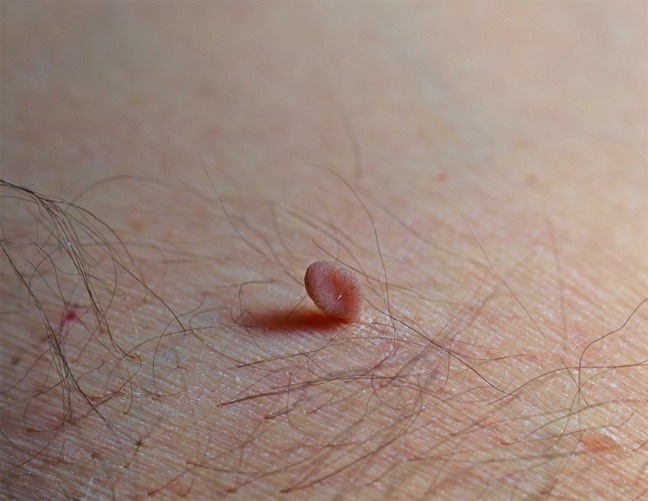 Skin tags, moles and other small skin growths are common in various areas of the body. These bumps and spots are often benign, but many are quite noticeable. Such growths can make a person self-conscious about their appearance.
An experienced and skilled dermatologist can safely and quickly remove or freeze away moles and tags allowing the patient to resume their normal activities immediately after the procedure.
Reger Vein and Skin Specialists, led by Dr. Gregg Reger, provides a wide range of medical spa services to patients in Spring, TX, The Woodlands, and surrounding locations.
What are Moles and Skin Tags?
Moles display the following characteristics:
Moles are usually elevated, either natural colored or pigmented skin growths
They can occur in any area of the body but typically develop in sun-exposed sites
They usually develop in childhood
The primary characteristics of skin tags are as follows:
These are soft, small growths of loose skin connected by a narrow base
Benign but may be painful if they get caught in clothing or are otherwise irritated
One to hundreds of skin tags can develop in adults
They usually develop in skin areas with frequent friction including the neck, armpits, eyelids, under breasts, and skin folds
Moles and skin tags develop in millions of adults annually. However, they can be entirely eliminated in quick and comfortable procedures.
Mole and Skin Tag Removal
The importance of smooth, dazzling skin is something that we completely understand at Reger Vein and Skin Specialists. Dr. Reger will examine the patient's skin condition and recommend treatment options that are most suitable to them.
Moles and skin tags can be removed in a quick and efficient manner following an individualized treatment plan which details what the patient can expect during their treatment, how they can prepare, and whether they will require any aftercare. These procedures offer outcomes that are instantly visible with minimal to no downtime.
In general, the patient will not require repetitive treatments. But moles and skin tags may grow in different areas in the future. While moles and skin tags are usually not harmful, it is vital to routinely assess these spots on the skin for any signs of change.
Skin Tag Removal Procedure
Skin tags are tiny specks of skin that are typically harmless. They usually develop on the neck, armpits, and in the areas surrounding the eyes. They may sometimes develop in the genital region as well. A majority of individuals with skin tags consider their removal, especially if these develop in prominent areas such as the eyes or neck.
Patients can benefit from various procedures available for the removal of undesirable skin tags. The dermatologist will recommend an appropriate technique to the patient and offer them detailed information on it.
Freezing the Skin Tags Off
The dermatologist uses liquid nitrogen to freeze a skin tag in a process known as cryotherapy. In this procedure, the dermatologist will apply liquid nitrogen to tweezers and then place it on the skin tag with some pressure.
The patient may experience slight pain during this process, similar to a stinging sensation. The skin tag will not fall off immediately. It will change color and fall off within the next one or two weeks.
Dr. Gregg Reger receives patients from Spring, TX, The Woodlands, and nearby areas for a variety of aesthetic medical spa procedures.
For More Information contact Reger Vein and Skin Specialists in The Woodlands, TX
For more information on procedures and treatments offered by Board Certified Phlebologist Dr. Gregg Reger at Reger Vein and Skin Specialists please call 832-585-0090 or click here to contact our team. Helping patients in Houston, The Woodlands, Springs, Katy and other surrounding areas of Texas.