Venus Legacy Non-Surgical Treatments for Men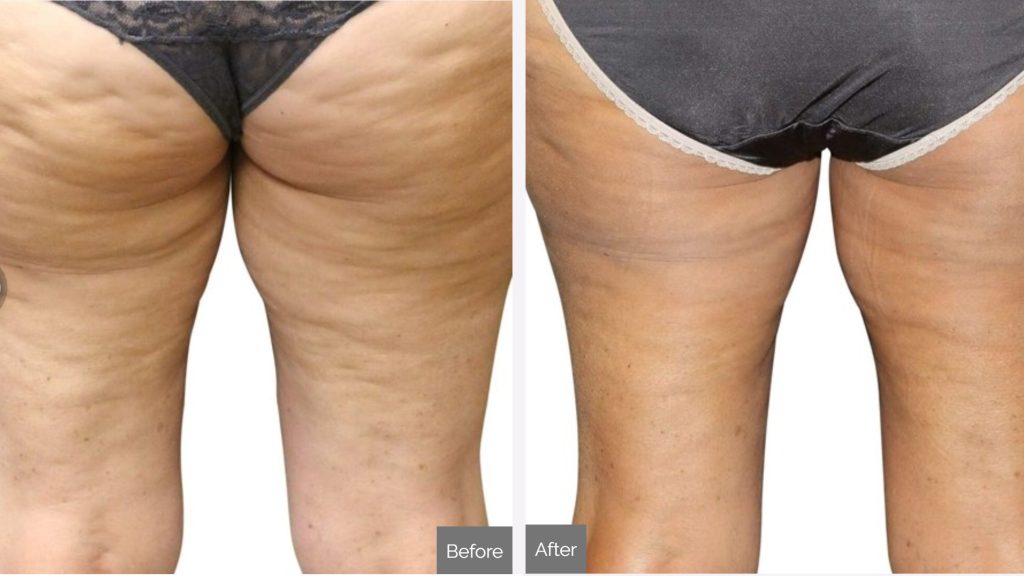 Most men struggle with losing that stubborn bulge even after significant weight loss. This can be in areas, like flanks, abdomen, and chin among others. You may also develop a fullness within the breast tissue. Venus Legacy is a recommended procedure if you want to reduce in size without receiving cosmetic surgery.
This noninvasive body contouring procedure can address bulges in areas that don't respond to exercise or diet. The procedure will permanently remove unwanted fat pockets without making an incision. At the same time, it will also tighten loose skin.
Venus Legacy can be used on any male body part for fat removal, including the thighs, flanks, belly, thighs, neck, chin, upper arms, back, and knees among others. Reger Vein and Skin Specialists, led by Dr. Gregg Reger, provides non-surgical body contouring and facial rejuvenation for men to patients in The Woodlands, Spring, Houston, TX, and surrounding locations.
Noninvasive Body Contouring Using Venus Legacy
You can tighten loose skin, reduce fat in bulky areas, and smooth cellulite appearance with noninvasive Venus Legacy body contouring medical spa procedure for men. All of these aesthetic benefits can be achieved at the same time.
Venus Legacy Basics
This FDA cleared device sends heat and radiofrequency directly to fat cells without causing any injury to the nerves, skin, or other body parts. Lipolysis occurs at a certain temperature which causes the fat cells to shrink and destroy.
Number of Treatment Sessions Required
Your medical spa treatment provider will discuss the procedure in detail with you during the initial consultation. They will assess your medical history, diet, lifestyle, and exercise routine to create an appropriate treatment plan.
Venus Legacy treatments, on an average, are recommended at least once a week for 8 – 12 weeks. Each treatment session needs to last for 30 – 90 minutes to achieve successful results.
Are Results Long-lasting?
Venus Legacy is a noninvasive body contouring procedure that kills the fat cells. The targeted fat cells are gone forever. Patients begin noticing improvements after 3 weeks. Full effects of the procedure may be seen between 3 – 6 months of the procedure.
Is Venus Legacy Same as Liposuction?
Liposuction provides more dramatic results as compared to Venus Legacy. The results of the procedure are more subtle in nature.
Recovery Time
Most men can resume their everyday activities almost immediately. You may experience mild bruising, swelling and discomfort that doesn't require any downtime.
Treatment Session Duration
There is usually no downtime involved in Venus Legacy procedure. However, you will need to schedule time for the in-office procedure. Each session lasts for 30 – 40 minutes depending on your unique aesthetic goals and existing anatomy.
Is Venus Legacy Painful?
Venus Legacy is not a painful procedure. However, you may experience a little discomfort during the session. Most patients describe the sensation as getting a warm massage. You may experience a moderate amount of heat at the targeted body part.
Overall, the procedure is not painful and doesn't require any topical anesthetics. Reger Vein and Skin Specialists, led by Dr. Gregg Reger, receives patients from The Woodlands, Spring, Houston, TX, and nearby areas for non-surgical body contouring and facial rejuvenation for men.
For More Information contact Reger Vein and Skin Specialists in The Woodlands, TX
For more information on procedures and treatments offered by Board Certified Phlebologist Dr. Gregg Reger at Reger Vein and Skin Specialists please call 832-585-0090 or click here to contact our team. Helping patients in Houston, The Woodlands, Springs, Katy and other surrounding areas of Texas.