Get Rid of Cellulite With Venus Legacy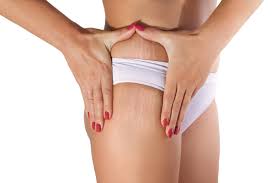 There are over 9.3 million skin tightening and body shaping procedures performed each year, which indicates that demand for these procedures is huge among patients. The number is estimated to increase by 30% by 2023.
Venus Legacy cellulite reduction procedure can help you get rid of unsightly and stubborn cellulite without receiving an invasive surgery. The FDA has cleared Venus Legacy device for the temporary reduction in cellulite appearance.
Reger Vein and Skin Specialists, led by Dr. Gregg Reger, provides non-surgical skin tightening and cellulite reduction with Venus Legacy to patients in The Woodlands, Spring, Houston, TX, and surrounding communities.
Venus Legacy for Cellulite Reduction
Venus Legacy is an advanced non-invasive medical device for effectively resolving aesthetic needs of the body and face. This includes cellulite reduction, circumferential reduction, wrinkle reduction, and skin tightening. Treatments are comfortable and safe for all skin types without any downtime.
Venus Legacy is powered by proprietary (MP)2 technology and functions as a radiofrequency machine for reducing cellulite. The technology combines Pulsed Electro Magnetic Fields with Multi-Polar Radio Frequency and also features the innovative VariPulse technology.
Venus Legacy Offers Synergistic Benefits
Complex algorithm is used by Multi-Polar RF cellulite removal device for delivering volumetric heating and homogeneous energy to multiple tissue depths. This allows for safe and quick buildup of heat. It also allows for ease in maintaining therapeutic temperatures.
Multi-Polar RF effects are improved by Pulsed Electro Magnetic Fields (PEMF). This non-thermal technology is emitted by the electrodes in the applicator.
RF directly heats and stimulates fibroblasts through synergistic (MP)2. PEMF, at the same time, promotes angiogenesis and induces fibroblast proliferation by releasing the growth factor FGF-2. This results in increased cellulite reduction and collagen synthesis.
These mechanisms work together for eliminating or reducing cellulite that may prove to be difficult to treat with nonsurgical alternatives.
Suitable Candidates for Venus Legacy
You are probably an ideal candidate for the procedure if you have cellulite pockets that cannot be eliminated with exercise and diet alone. The medical spa treatment is a judiciuos option if you are seeking a non-invasive solution for wrinkles and to tighten sagging skin.
Procedure Details
Your treatment provider will first cleanse the skin and use an applicator for slowly warming the area till it reaches the required temperature. They will ensure the heat remains within a comfortable and adequate range. Each treatment session can take 15 to 40 minutes depending on the area treated. You should let the treatment provider know if the heat is too strong.
The Vari-Pulse feature on Venus Legacy applies a gentle suction that can be adjusted as per your comfort. A major benefit of this medical spa procedure is that it feels like getting a hot stone massage and is not uncomfortable or risky.
Post-treatment Recovery
You may experience temporary redness in the treatment area that should resolve within a few hours. You should remain active following the procedure since triglycerides would continue being released. They may get reabsorbed by the body. Gentle exercise, such as walking should be adequate.
Reger Vein and Skin Specialists, led by Dr. Gregg Reger, receives patients from The Woodlands, Spring, Houston, TX, and nearby areas for non-surgical skin tightening and cellulite reduction with Venus Legacy.
For More Information contact Reger Vein and Skin Specialists in The Woodlands, TX
For more information on procedures and treatments offered by Board Certified Phlebologist Dr. Gregg Reger at Reger Vein and Skin Specialists please call 832-585-0090 or click here to contact our team. Helping patients in Houston, The Woodlands, Springs, Katy and other surrounding areas of Texas.