Venus Legacy Body Contouring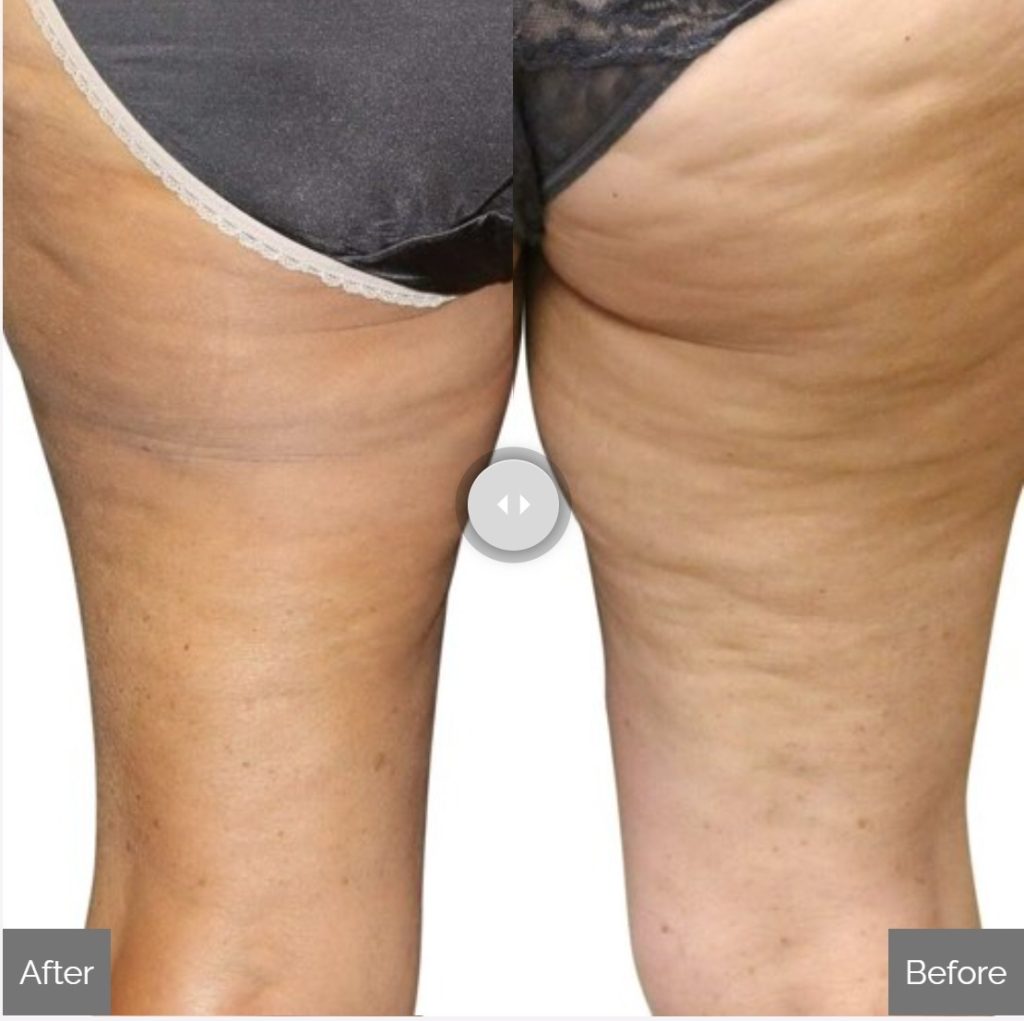 For people who seek a reduction in unattractive areas of cellulite and excess fat that are unresponsive to diet and exercise, Venus Legacy presents an effective non-surgical treatment option that can restore natural-looking contours to problematic areas without the involvement of surgery or downtime.
Reger Vein and Skin Specialists, led by Dr. Gregg Reger, provides Venus Legacy and other medical spa treatments to patients in Spring, TX, The Woodlands, and surrounding communities.
What is Venus Legacy?
This cutting-edge treatment combines the advanced VariPulse non-surgical body contouring technology and patented MP2 technology utilizing multi-polar radiofrequency as well as pulsed magnetic fields to go deep into the deeper dermal layers of the skin and address signs of damage and aging from within.
These non-surgical and non-invasive treatments usually take only 30 to 40 minutes of time on an average. They are usually well-tolerated by patients with a majority of patients comparing the sensation to a relaxed hot stone massage.
Venus Legacy can help patients achieve the following:
Elimination of stubborn fatty deposits
Skin tightening
Reduction in cellulite
Inch loss from the waistline
This treatment offers gentle thermal coagulation beneath the skin's surface promoting the natural healing response of the skin. The outcomes include tightened collagen fibers, reduced signs of aging due to increased collagen production, and skin contraction to improve the appearance of cellulite.
Is there any recovery time?
The treated sites may appear slightly flushed or pink. However, this advanced blend of energies does not impact the skin tissues or surface.
Therefore, there is usually no downtime associated with the treatment. While significant side-effects rarely occur, the treatment provider will discuss all pertinent safety information with the patient during the consultation.
Good Candidates for Venus Legacy
Scheduling a consultation with the treatment provider for a skin condition assessment is the most suitable way to understand if this treatment is appropriate for an individual.
Women and men with no contradicting health conditions and those who are experiencing noticeable cellulite, wrinkles, and loose skin and want to enhance their contours in a non-surgical manner may be considered good candidates for this treatment.
The treatment outcomes may vary between patients, and it may require many sessions to accomplish specific aesthetic goals. The treatment provider will educate the patient on what to expect during their customized treatment plan.
How does it work?
The innovative VariPulse non-surgical body contouring technology and the patented MP2 technology form the basis for the Venus Legacy body sculpting procedure.
This energy blend uses multi-polar radiofrequency as well as magnetic fields to access deeper dermal layers of the skin and address signs of damage and aging from inside out.
Delivering thermal energy to the deeper skin layers offers both instant and long-term results. It tightens weak collagen fibers for an instantaneous effect. The heat energy promotes the generation of new collagen fibers which will continue to enhance the skin appearance over time in a natural manner.
The appearance of cellulite also reduces on the surface as the collagen production and volumizing occur inside the skin.
Treatment Time
The time taken to complete one session of Venus Legacy can be as little as 30 to 40 minutes. A majority of patients tolerate the treatment without any issues or negative feedback – they know what they are signing up for because of the transparency Dr. Reger offers them. Ideal Venus Legacy candidates also experience the benefits of minimal risk of complications or downtime.
Dr. Gregg Reger receives patients from Spring, TX, The Woodlands, and nearby areas for Venus Legacy and other medical spa treatments.
For More Information contact Reger Vein and Skin Specialists in The Woodlands, TX
For more information on procedures and treatments offered by Board Certified Phlebologist Dr. Gregg Reger at Reger Vein and Skin Specialists please call 832-585-0090 or click here to contact our team. Helping patients in Houston, The Woodlands, Springs, Katy and other surrounding areas of Texas.