Botox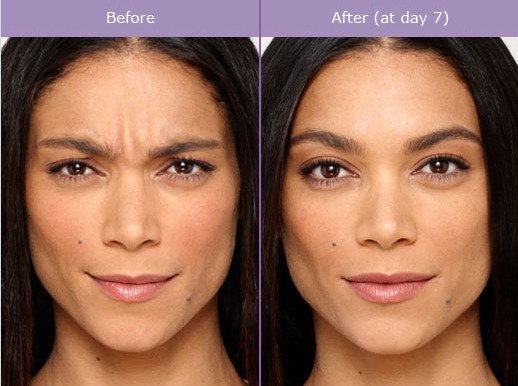 With age, the skin loses its elasticity and this can cause the face to develop wrinkles and fine lines. Cosmetic surgery offers procedures such as a facelift to deal with such concerns but if you are seeking a non-surgical alternative to rejuvenate your face, Botox is an excellent option.  
Botox injections are a tried and tested non-surgical treatment that work quickly and safely to reduce facial aging. Reger Vein and Skin Specialists, led by Dr. Gregg Reger, provides Botox wrinkle reduction treatments to patients in Spring, TX, The Woodlands, and surrounding communities. 
Botox for Frown Lines and Crow's Feet
The FDA first approved Botox in 2002 for the cosmetic treatment of frown lines. Ever since, it continues to be the most popular non-surgical treatment that is used to deal with horizontal lines along the forehead, wrinkles between eyebrows, and fine lines on the face.  
In 2013, Botox was approved for cosmetic treatment of crow's feet surrounding the eyes. The fine lines that emerge from the far corners of the eyes due to aging can make your eyes look old, and Botox is a proven method to get rid of them.  
Some medical spas have qualified Botox injectors who use this method to provide several off-label facial wrinkle reduction effects. Speak to your cosmetic surgeon to find out if Botox alone or combined with dermal fillers will work for your particular signs of facial aging. 
Areas Where Botox can be Used
Botox is used alone or in combination with other cosmetic surgery such as chin lift, eyelid lift, brow lift, nose job, cheek lift or facial fat transfer to give the best results that appear more natural with the least invasive techniques. Botox medical spa injections may be put to best use on these areas: 
Eyes: Botox works well on dynamic lines that appear around the eyes due to repetitive eye muscle movements. The treatment works on only the muscle that causes wrinkles and not on the nerve, so your eye function is not affected by the injection. Botox treatment can give a youthful look to your eyes and the upper face. 
Brows: With time, frown lines appear between the brows due to repeated facial expressions such as smiling, laughing and frowning. Botox injections reduce the appearance of such frown lines. In men, this treatment can also help improve the look of furrowed brows. 
Jaws: Prominent jaw muscles can cause the face to appear square in shape. Botox may be combined with medical spa dermal filler injections to give your jaw a better contour or a stronger appearance. 
Forehead: Horizontal lines appear on the forehead with age. These give you an old, angry or tired look. Some people develop deep creases too with age. Botox relaxes the wrinkle-forming muscle and reduces the appearance of these kinds of lines and creases. 
Depending on your aesthetic needs, your treatment provider may sometimes offer Botox for non-label use to improve dynamic fine lines in other areas of the face. Dr. Gregg Reger receives patients from Spring, TX, The Woodlands, and nearby areas for Botox facial anti-aging injection treatments. 
For More Information contact Reger Vein and Skin Specialists in The Woodlands, TX
For more information on procedures and treatments offered by Board Certified Phlebologist Dr. Gregg Reger at Reger Vein and Skin Specialists please call 832-585-0090 or click here to contact our team. Helping patients in Houston, The Woodlands, Springs, Katy and other surrounding areas of Texas.