Scar Treatment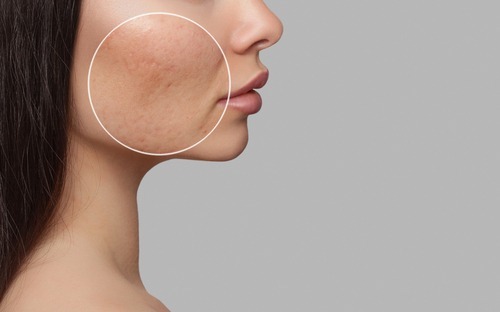 Scarring is the body's natural response to replacing damaged or lost skin and healing. Scars can appear almost anywhere on the body with different features. For instance, they can be colorful, lumpy, itchy, flat, or painful. Different skin rejuvenation procedures can be used for treating different scars.
Reger Vein and Skin Specialists, led by Dr. Gregg Reger, provides innovative and advanced scar treatment options and various other medical spa services to patients in The Woodlands, Spring, Houston, TX, and surrounding locations.
Laser Skin Resurfacing
Skin resurfacing treatments can be used for rejuvenating the skin from the inside out and treating superficial scars. The treatment can be used to address textural problems, acne scars, pigmentation, wrinkles, liver spots, and fine lines. Collagen production is triggered by most skin resurfacing treatments for increasing cellular turnover.
Highly predictable and customizable results are delivered by laser treatments. This is the gold standard for skin reduction and rejuvenation of certain scar types.
Erbium Laser is useful in treating lax skin, scarring, broken facial vessels, and freckling. It helps in removing old and damaged skin cells, strengthening the middle dermis layer for tighter and smoother appearance, and stimulating collagen production. Minor scarring, broken facial vessels and freckling can be targeted using this treatment.
Venus Viva
Venus Viva is a modernistic, noninvasive skin rejuvenation treatment option that involves advanced fractional radio frequency (RF) technology. The treatment mitigates the appearance of wrinkles, fine lines, and acne scars in a quick and gentle manner.
Majority of people are bothered by several common cosmetic issues. This includes loose or sagging facial skin, acne scarring, irregular skin tone, enlarged pores, and appearance of fine lines, folds, creases, and wrinkles on the face and neck. Venus Viva is a wholesome treatment option for addressing these concerns without any need for plastic surgery.
The procedure is based on SmartScan technology and Nano Fractional Radio Frequency (RF). The treatment's focus is on achieving immediate and long-term scar treatment and skin enhancement effects.
Microdermabrasion
Microdermabrasion is the perfect treatment for you if you deal with irritated, rough or dry skin and superficial scarring. The treatment uses a brush for polishing the topmost skin layer that contain dead cells. Microdermabrasion increases blood flow for stimulating collagen. It helps to improve elasticity and create a stronger skin.
Minor irregularities can be improved with this treatment as well, such as sun damage and acne scars. It is useful in improving acne, photoaging, fine lines, age spots, and superficial surgical scars. The process can be used on the neck, chest, back, and hands among other skin areas.
Radiesse Dermal Filler
This dermal filler is created for targeting deeper wrinkles and a few types of acne scars. It immediately lifts the skin and goes a step further for stimulating collagen production and encouraging tissue re-growth. Radiesse facial filler causes continued improvements to take place even when the dermal filler gets absorbed by the body.
The dermal filler can be used in combination with other treatments for optimal results. Reger Vein and Skin Specialists receives patients from The Woodlands, Spring, Houston, TX, and nearby areas for scar treatments and various other medical spa services.
For More Information contact Reger Vein and Skin Specialists in The Woodlands, TX
For more information on procedures and treatments offered by Board Certified Phlebologist Dr. Gregg Reger at Reger Vein and Skin Specialists please call 832-585-0090 or click here to contact our team. Helping patients in Houston, The Woodlands, Springs, Katy and other surrounding areas of Texas.