Skin Tightening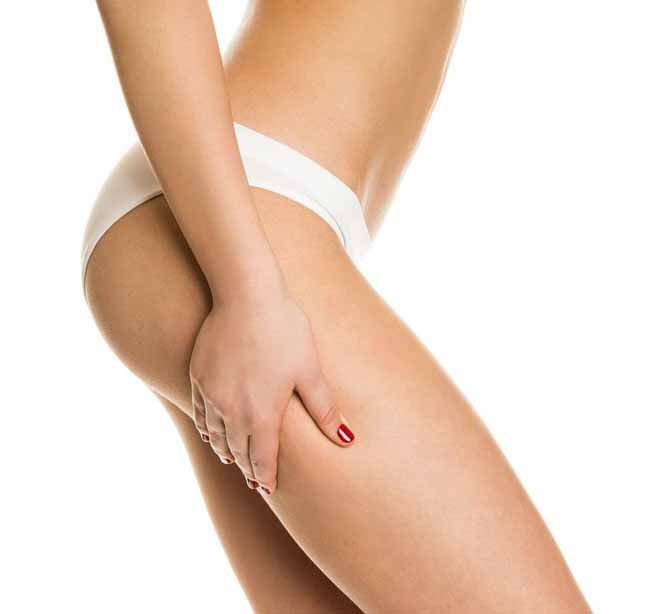 Sun exposure, skin disorder, aging effects, and heredity can cause skin laxity, particularly in the face. Your skin may lose its firmness, glow, and tone because of these reasons. Your doctor will find the best treatment for you after identifying your concerns to help achieve the desired skin tightening.
You should know that you would require a series of treatments for achieving noninvasive skin tightening. Best results are usually achieved with multi-modality approach. If you want to achieve long lasting results, you should be committed to protecting your skin.
Reger Vein and Skin Specialists, led by Dr. Gregg Reger, provides innovative and advanced skin tightening treatment options and various other medical spa services to patients in The Woodlands, Spring, Houston, TX, and surrounding communities.
Laser Skin Tightening and Resurfacing
Visible lines, wrinkles, and folds in the face, neck, and other body areas is created because of loss of skin elasticity and volume. Laser skin resurfacing and tightening is an effective noninvasive procedure for reducing the visible signs of aging.
Your sagging skin will get tightened as heat energy from the laser beams penetrate into the deep tissue. This will create a smooth skin appearance. New collagen and elastin fiber formation will also be triggered with precise delivery of laser energy in the deep skin layers.
This will be useful in volumizing your skin in the targeted body area to create youthful and more natural looking results.
Venus Legacy
Venus Legacy delivers pulsed magnetic fields along with multi-polar radiofrequency for noninvasive body contouring and skin tightening. This is a patented 4D technology that combines RealTime Thermal Feedback, Pulsed Electro Magnetic Fields (PEMF), Multi-Polar Radio Frequency (RF), and VariPulse technology (VP).
The device produces a soothing and therapeutic heat matrix over the skin for creating a thermal response in the body tissues. This stimulates the body's natural healing response and regenerates or restores the skin. Patients benefit from softening of wrinkles, reduced cellulite, and tighter skin.
Venus Viva
SmartScan technology and NanoFractional Radio Frequency can be combined for creating a customized treatment plan. Venus Viva can be used for delivering reparative heat without resulting in skin damage in surrounding tissues. The process is useful in activating the natural ability of the body to regenerate and rebuild collagen and elastin.
Acne scars along with other imperfections can be eliminated. The treatment can also be used for correcting skin discolorations and tone imperfections.
Chemical Peels
Skin peels or chemical peels remove the outer skin layers. It helps in minimizing wrinkles and evening the skin tone. These peels have specialized chemical solutions to go deep within the skin layers. Superficial and lighter peels work on the surface.
Chemical peels are useful in obtaining a healthy glow. Deeper peels turn back the time on facial aging by removing acne scars, deep wrinkles, and irregular pigmentation. Chemical peels can be used on the face, hands, neck, and other parts of the body as well depending on your individual needs.
Reger Vein and Skin Specialists receives patients from The Woodlands, Spring, Houston, TX, and nearby areas for skin tightening treatments and various other medical spa services.
For More Information contact Reger Vein and Skin Specialists in The Woodlands, TX
For more information on procedures and treatments offered by Board Certified Phlebologist Dr. Gregg Reger at Reger Vein and Skin Specialists please call 832-585-0090 or click here to contact our team. Helping patients in Houston, The Woodlands, Springs, Katy and other surrounding areas of Texas.