Botox Could Help Treat Depression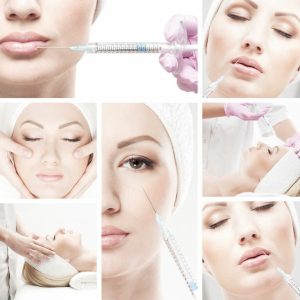 Everyone knows that Botox injections are used to remove signs of aging and to treat painful migraines. A new study now shows promising results of Botox in treating depression as well.  
Depression affects more than 264 million persons across the globe. However, almost one third of this population does not find any of the common depression treatments to be effective, says the study, published in Scientific Reports journal. 
The exact mechanism of Botox action on depression is yet unknown. Researchers believe that it disrupts the feedback loop between negative emotions and negative facial expressions in the glabella, which is the area above the nose and between the eyebrows. 
Reger Vein and Skin Specialists, led by Dr. Gregg Reger, provides Botox cosmetic and medical injectable treatments to patients in Spring, TX, The Woodlands, and surrounding locations. 
Different Patient Groups Studied
The study assigned patients to one of eight groups based on the medical symptoms most often treated using Botox. The symptoms included: 
Migraine

 

Neck pain

 

Cosmetic use for facelift, 

wrinkles

 or other aging issues

 

Spasticity (stiff muscles that prevent movement and speech) and limb spasms

 
Eyelid spasms or involuntary blinking

 

Excessive drooling

 

Excess sweating 

 

Urinary bladder and neurological disorders

 
Ruben Abagyan, Professor at the University of California's Skaggs School of Pharmacy and Pharmaceutical Sciences, San Diego and lead author of the study, explained that the findings suggest that the observed effects do not depend on the site of Botox injection or the medical condition it is used to treat. 
Cosmetic Changes May Cause Mood Shift
The researchers believe that while the hypothesis of facial feedback loop is a plausible explanation, their results also point to the possibility of other, more complex mechanisms for Botox's antidepressant action. 
A 2019 study found evidence that Botox injections used in muscle spasm penetrate beyond the site of injection to affect other muscles groups with opposing actions, and also change neural activity that may affect reflexes. 
Abagyan surmised that when Botox is injected, a small part of it enters the blood stream and gets distributed all over the body, including different locations in the brain that may be related to depression. The mood-muscle interaction isn't restricted to just the process of facial feedback. 
Persons with depression often experience muscle tension in different parts of the body. This physical stiffness of the muscles also tends to fuel a depressed mood and that is why psychiatrists often recommend the use of progressive muscle relaxation to those who suffer from depression.  
Patients with depression have increased muscle tone which means the muscles stay partially contracted at all times. Botox injections which weaken the muscles and reduce the muscle tone may thus be able to counteract the depression.  
The researchers explained that the results of their study suggest Botox injections as an alternative therapy for patients who do not find relief after using the common depression treatments. Dr. Gregg Reger receives patients from Spring, TX, The Woodlands, and nearby areas for Botox cosmetic and medical injectable treatments. 
For More Information contact Reger Vein and Skin Specialists in The Woodlands, TX
For more information on procedures and treatments offered by Board Certified Phlebologist Dr. Gregg Reger at Reger Vein and Skin Specialists please call 832-585-0090 or click here to contact our team. Helping patients in Houston, The Woodlands, Springs, Katy and other surrounding areas of Texas.