Psoriasis Treatment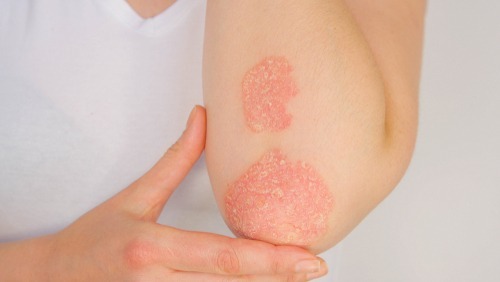 There is no known cure for psoriasis to date. But there are various approaches to get relief from the symptoms of this troublesome condition. Many patients experience that psoriasis flares up and then disappears again.
The triggers of this condition include stress, dry air, skin injuries, specific medications, infections, excessive or too little sun, consuming too much alcohol, smoking, and cold weather.
Reger Vein and Skin Specialists, led by Dr. Gregg Reger, provides advanced skin care and medical spa treatments to patients in Spring, TX, The Woodlands, and surrounding locations.
How do Dermatologists treat Psoriasis?
People with psoriasis can consult a qualified dermatologist for a customized treatment plan. The dermatologist will consider the below mentioned aspects when developing this plan:
Type of psoriasis that the patient has
Location of psoriasis on the body
Impact of psoriasis on the patient's life
The severity of the psoriasis
Any other health conditions that they may have
The treatment plan may include topical medicines, skin care advice, and recommendations to prevent outbreaks.
The treatment for most cases of psoriasis include medications that are applied directly to the skin, such as creams, dandruff shampoos, ointments, moisturizers, drugs containing vitamin A or vitamin D.
If the patient has severe psoriasis, they may require medicines to suppress the immune response of the body. These medications include cyclosporine or methotrexate. In addition, drugs called "biologics" are also used to manage the immune response of the body.
These medications may include Infliximab (Remicade), Adalimumab (Humira), and Etanercept (Enbrel).
Phototherapy for Psoriasis Treatment
Phototherapy refers to a medical treatment which involves the cautious exposure of the skin to UV light. Phototherapy, also known as light therapy, involves exposing skin to UV rays on a regular basis under medical supervision.
These treatments are undertaken in a physician's office, psoriasis clinic or at home with phototherapy unit. This type of treatment is most effective when received in a consistent way.
UVB Phototherapy
Ultraviolet B (UVB) is present in natural sunlight, and it is an effective psoriasis treatment. UVB penetrates the skin and delays the development of impacted skin cells.
This treatment involves the exposure of the skin to an artificial UVB light source for a specific duration on a routine basis. This treatment is performed at home or in a medical setting.
If UVB is administered along with systemic treatments, it may enhance the efficacy significantly and enable lower doses of the systemic medication to be used.
Excimer Laser Treatment
The Food and Drug Administration (FDA) has recently approved excimer laser for the treatment of chronic, localized psoriasis plaques.
This laser targets precise areas of skin affected by mild to moderate psoriasis by delivering a high-intensity beam of ultraviolet light B (UVB). Studies indicate that this treatment is particularly effective for scalp psoriasis.
Patients will have varying responses to this treatment. It may take between four to ten sessions to see results, depending on the specific case of psoriasis.
Reger Vein and Skin Specialists receives patients from Spring, TX, The Woodlands, and nearby areas for safe and proven skin care and medical spa treatments.
For More Information contact Reger Vein and Skin Specialists in The Woodlands, TX
For more information on procedures and treatments offered by Board Certified Phlebologist Dr. Gregg Reger at Reger Vein and Skin Specialists please call 832-585-0090 or click here to contact our team. Helping patients in Houston, The Woodlands, Springs, Katy and other surrounding areas of Texas.