Scalp Itch Types & Treatments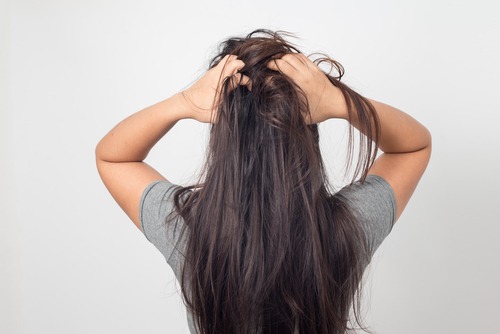 An itchy scalp can make it difficult to focus on anything else. While it may feel as if the itch will never stop, it is possible to get relief. Eliminating the itch starts by identifying why the scalp itches.
Reger Vein and Skin Specialists, led by Dr. Gregg Reger, provides advanced medical spa treatments to patients in Spring, TX, The Woodlands, and surrounding locations.
Causes and Solutions
Following are a few reasons for an itchy scalp as well as dermatologists' advice on how to get relief:
Dandruff
A dry and itchy scalp along with flakes on the hair or clothing may be dandruff.
Getting Relief
People with dandruff should use dandruff shampoo and scalp treatment.
Reaction to a Hair Care Product
A flaky, dry, and itchy scalp may indicate that there might be shampoo residue on the hair and scalp. If shampoo remains on the scalp, it can cause irritation.
A rash and itchy scalp may be a symptom of a condition known as allergic contact dermatitis. This commonly occurs in people who use hair dye. The culprit often is a component in the dye known as para-phenylenediamine (PPD), which is usually found in black hair dyes.
Getting Relief
The patient should stop using the product that is causing the reaction. In case it is challenging to identify it, a board certified dermatologist can help.
Hives
Hives are elevated, red, and very itchy bumps that can develop in any location on the skin, including the scalp. These red bumps tend to come and clear within a few hours. At times, hives go away and recur. In case hives come and go for over six weeks. These are known as chronic (long-lasting) hives.
Getting Relief
Hives usually resolve on their own. However, if they are long-lasting, then treatment can help. Dermatologists usually treat hives.
Scabies
Scabies develops due to a small bug known as human itch mite. Upon burrowing into the scalp, the scalp may become very itchy. Itch is the most commonly occurring symptom of scabies. It can be so intense that it may keep the patient awake at night.
Getting Relief
A board certified dermatologist or primary care doctor can diagnose scabies. People who have scabies will need treatment, which is only available with a physician's prescription.
Scalp Ringworm
Ringworm does not occur due to worms. Rather, it is an infection that develops because of a fungus. People who have ringworm on their scalp will likely experience a red and very itchy rash.
Getting Relief
In order to get relief from ringworm, the patient will need an accurate diagnosis and treatment. The treatment of ringworm on the scalp requires prescription medicines. Therefore, the patient should consult a board certified dermatologist for treatment.
Scalp Psoriasis
Approximately 50 percent of individuals who have plaque psoriasis experience a flare-up on the scalp at some point. The patient may have reddish patches, silvery-white scale, dandruff-like flaking, and a dry scalp. Scalp psoriasis is usually itchy, and the itch can range from mild to intense.
Getting Relief
Various treatments are available for scalp psoriasis. Medicated shampoos or other treatments that the patient can purchase without a prescription may offer relief.
Dr. Gregg Reger of Reger Vein and Skin Specialists receives patients from Spring, TX, The Woodlands, and nearby areas for safe and proven medical spa treatments.
For More Information contact Reger Vein and Skin Specialists in The Woodlands, TX
For more information on procedures and treatments offered by Board Certified Phlebologist Dr. Gregg Reger at Reger Vein and Skin Specialists please call 832-585-0090 or click here to contact our team. Helping patients in Houston, The Woodlands, Springs, Katy and other surrounding areas of Texas.