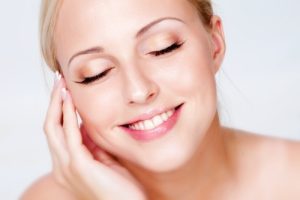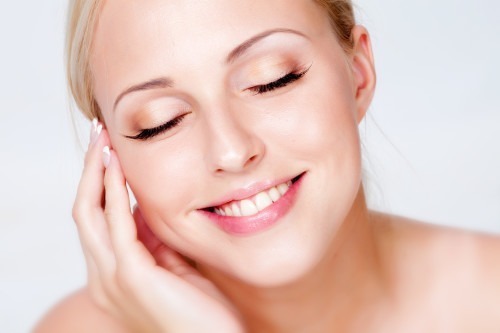 Dermal fillers are of different types with each injectable being uniquely formulated with a specific density, texture, and injection depth. You should use different and dedicated dermal injections for different concerns and treatment areas. 
Patients with complete clarity about a particular dermal filler procedure tend to feel more confident in their choices. They will also be in a better position to appreciate the final results.
Reger Vein and Skin Specialists, led by Dr. Gregg Reger, provides a wide range of FDA approved facial filler injections and other medical spa services to patients in The Woodlands, Spring, Houston, TX, and surrounding locations. 
Hyaluronic Acid (HA) Fillers
Hyaluronic acid occurs naturally in the skin and is useful for keeping the skin hydrated and plump. Hyaluronic dermal injectables are gel-like and soft in nature. They offer temporary results lasting 6 – 12 months. 
HA particles are naturally and gradually absorbed in the body. Hyaluronic acid fillers are infused with lidocaine (a topical numbing gel) that reduces discomfort. 
Calcium Hydroxylapatite (CaHa) Fillers 
CaHa is a naturally occurring substance in the human body, which is mostly found in the bones. These calcium particles are nearly microscopic in size when added to dermal injectables. CaHa based fillers are usually thicker than hyaluronic acid ones. This is because the calcium particles remain suspended in a smooth gel base. 
Moreover, they tend to last longer as compared to most hyaluronic acid dermal fillers. CaHa fillers offer results that last for 12 months or more in most patients. Natural collagen production is stimulated in the body by CaHa, which makes them ideal for deeper wrinkles and lines. Radiesse is a popular FDA approved CaHa dermal injectable. 
Poly-L-lactic Acid Fillers 
This is a biocompatible and biodegradable synthetic substance that can be safely used in the body. The dermal filler works to smooth fine lines by acting as a collagen stimulator. Results usually last for 2 years post-treatment even though the filler gets absorbed by the skin within a few days. Sculptra Aesthetic is an FDA approved dermal filler.
Popular Dermal Injectable Brands
Juvederm
This dermal filler treatment can be used for:
Adding volume to hollow cheeks

Removing lines and wrinkles from the forehead, mouth, and nose area

Reducing nasolabial folds

Mitigating acne scars

Enhancing chin structure

Filling imperfections

Improving facial contours

Augmenting lips for enhanced definition
Juvederm is an FDA approved injectable for reducing wrinkles and fine lines. The treatment doesn't require anesthesia and can be used for laugh lines. It can also restore volume to hollow cheek areas as a result of aging. 
Restylane
Restylane injectables can provide results that last for as long as 6 to 12 months. It can be used for decreasing scars, wrinkles, and folds for enhancing facial contours. Other functions are:
Reducing pigmentation

Reducing nasolabial folds

Reducing facial wrinkles

Reducing acne scars

Softening of the jawline

Filling under-eye depressions 

Noninvasive eyebrow lift

Reducing smoker's line, worry lines, and smile lines

Reducing marionette lines

Reducing wrinkles and crow's feet in the eye area

Increase volume in cheeks
Reger Vein and Skin Specialists, led by Dr. Gregg Reger, receives patients from The Woodlands, Spring, Houston, TX, and nearby areas for different types of FDA approved facial fillers and various other medical spa services.
For More Information contact Reger Vein and Skin Specialists in The Woodlands, TX
For more information on procedures and treatments offered by Board Certified Phlebologist Dr. Gregg Reger at Reger Vein and Skin Specialists please call 832-585-0090 or click here to contact our team. Helping patients in Houston, The Woodlands, Springs, Katy and other surrounding areas of Texas.