Candidate for BOTOX injections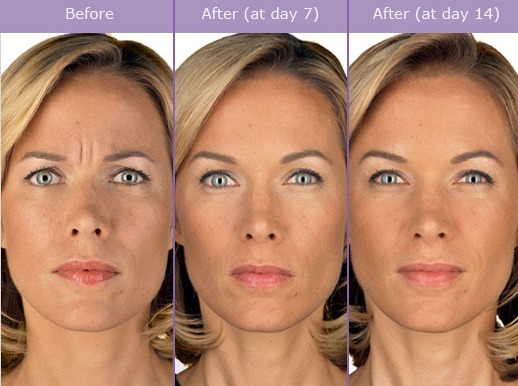 In the US, Botox is the most sought-after nonsurgical cosmetic dermatology procedure. People with mild to moderate lines and wrinkles on the face may consider Botox to help attain a more youthful and rejuvenated appearance temporarily.
The active ingredient in Botox is botulinum toxin type A. This strong biological agent presents certain potential risks.
This makes it important for the treatment provider to establish the patient as a suitable candidate for Botox injections. A responsible provider will evaluate whether the patient is a good candidate for Botox injectables to ensure safe and predictable outcomes.
Sometimes they may recommend the patient to undergo Botox with another cosmetic treatment such as dermal filler injections for more complete results. Reger Vein and Skin Specialists, led by Dr. Gregg Reger provides cosmetic medical spa treatments to patients in Spring, TX, The Woodlands, and surrounding communities.
Ideal Candidates
Appropriate candidates for Botox are people between the ages of 18 and 65 years with solid general health and no history of neuromuscular conditions. The candidate would require a reduction or removal of mild to moderate signs of facial aging from specific areas with Botox. On top of this, they should clearly comprehend the potentials risks associated with Botox.
Candidates seeking a nonsurgical procedure will usually attain high rates of satisfaction with Botox, despite the results being temporary.
For more sustainable results, the candidate can choose to undergo repetitive treatments. Busy moms and working professionals usually choose Botox as it does not have any specific downtime. In addition, the risks are relatively less in quantity in comparison to surgical procedures.
Younger Candidates
Many younger people are also seeking Botox these days to delay the onset of visible signs of aging. Some younger people choose to receive Botox injections a few weeks prior to a social event such as a wedding. This allows them to have a rejuvenated and more youthful facial appearance for a specific period.
In case a younger patient has sagging facial skin or deep creases due to genetic reasons, they may consider dermal fillers rather than Botox. Botox addresses dynamic facial wrinkles that occur due to underlying overactive muscles and not because of facial volume loss or tissue laxity.
Ideal Botox candidates have a positive mindset, clear goals, and reasonable expectations. They should understand that Botox cannot create the dramatic, sustainable results that facial surgery can. They should instead focus on the subtle and natural improvements that Botox can accomplish.
Who is not a Candidate?
Botox is unsuitable for people who are allergic to a Botox ingredient or individuals who have experienced side effects from Botox treatment in the past.
People with muscle or nerve-related conditions, pregnant or breastfeeding women, and individuals with a skin infection in the injection site should not undergo Botox treatment as well.
Candidates for Off-Label Botox Uses
There are various other applications for botulinum toxin, which is the protein from which Botox is created. Off-label Botox uses are as follows:
Chronic pain
Migraine headaches
Hyperhidrosis (excessive sweating)
Dystonia (muscle spasms)
Jaw tension
Reger Vein and Skin Specialists receives patients from Spring, TX, The Woodlands, and nearby areas for facial anti-aging medical spa treatments.
For More Information contact Reger Vein and Skin Specialists in The Woodlands, TX
For more information on procedures and treatments offered by Board Certified Phlebologist Dr. Gregg Reger at Reger Vein and Skin Specialists please call 832-585-0090 or click here to contact our team. Helping patients in Houston, The Woodlands, Springs, Katy and other surrounding areas of Texas.